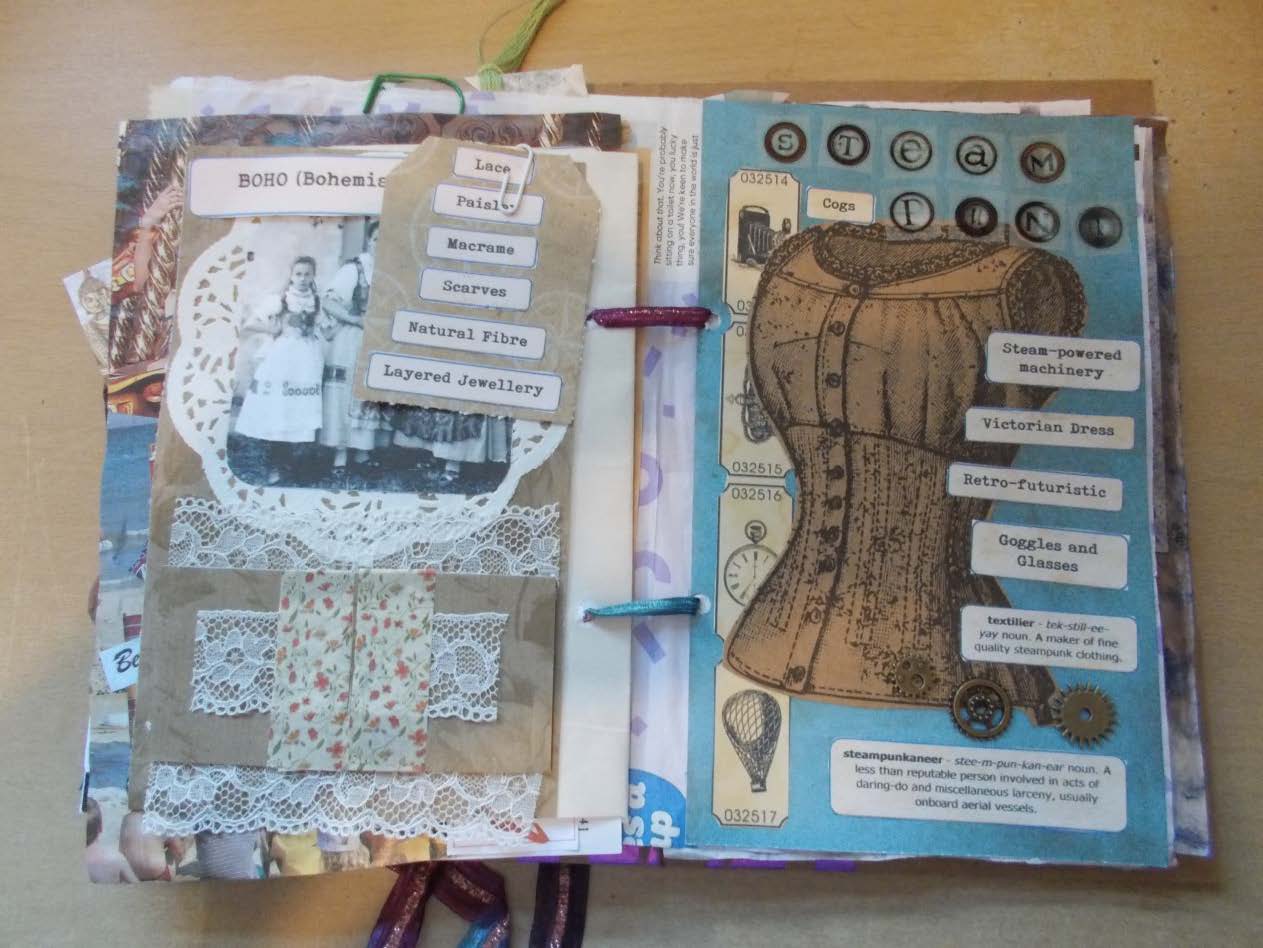 Creating a Junk Journal Workshop
A junk journal is a book made from found and recycled materials, which can be used to record your thoughts, ideas and inspirations. This session covers ideas for filling the pages of your junk journal (or standard sketchbook) using collage, drawing, stamping and stencilling.
Basic art materials including Glue stick, and scissors will be available but if you have a preference for your own scissors, please bring these with you. You will also be sent a list of things you may wish to bring to embellish the pages of your journal including lace, ribbon, buttons, stickers, etc.
Workshops are free to participants, but it is essential to book in advance. You can reserve your place by emailing: weardalewordfest@gmail.com OR buy registering below.